Hello Acorns,
I am missing you all, especially your smiles.
Today I would like to talk about rainbows.
Has anybody seen a rainbow?
Can you name the colours of the rainbow?

If you've been wondering why there are rainbows popping up in windows around your local area, here's why.
With lots of places including many schools closing, children are connecting with each other by making colourful rainbows and putting them in their windows for others to see. Would you like to make a rainbow for your window?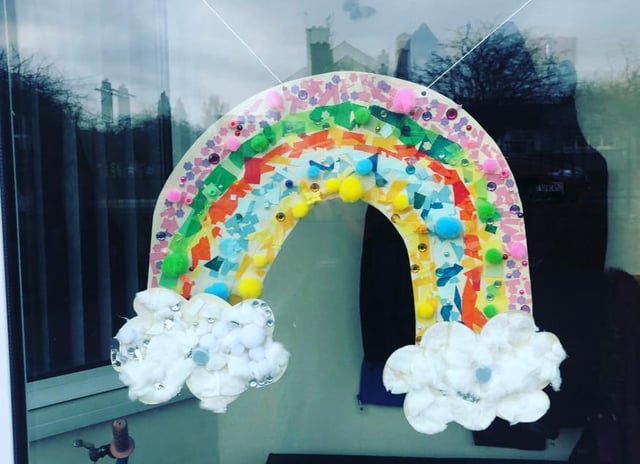 First let's look at a rainbow and 'Sing a Rainbow', just click on the link below
www.bbc.co.uk/teach/school-radio/nursery-rhymes-i-can-sing-a-rainbow/zn3tqp3
You could use coloured pencils, paint, tissue paper. Be as creative as you can.
An adult can take a photo and share it with me on learning book.

See you again tomorrow,
Acorn Pre-School